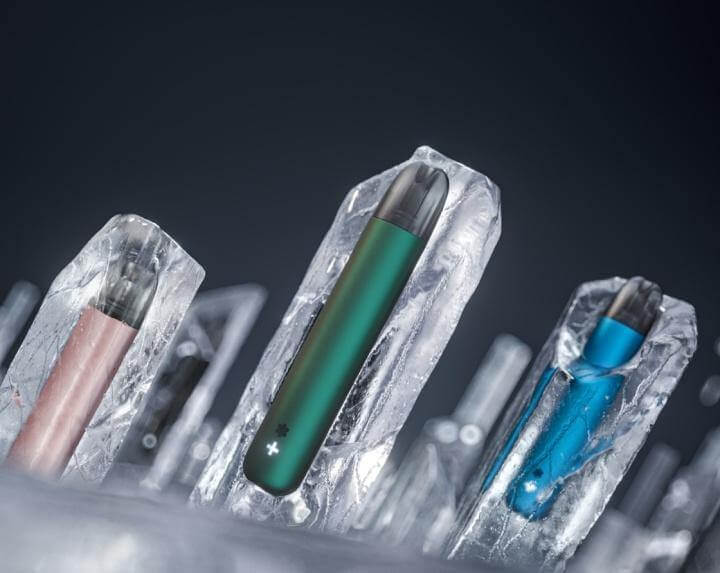 Best pod vapes in 2020 with outstanding performance at an affordable price
SNOWPLUS, a leading global vape brand, has launched two new pod systems for vapers at every step along their journeys --  SNOWPLUS Pro and SNOWPLUS Lite. Briefly speaking, SNOWPLUS Pro features enhanced performance & party mode, while SNOWPLUS Lite makes the switch to a better smoking alternative affordable at just $14.99.
SNOWPLUS Pro Review
SNOWPLUS Pro definitely ranks in the top tier of pod systems, a durable device packing a 450 mAh battery that charges in just 18 minutes giving vapers 24-hour usage, and minimizing concerns about running out of battery.
With a new battery life indicator function, users are able to double- tap SNOWPLUS Pro to check the charge and don't have to worry about how much battery life is left.  
With Party Mode on, the battery indicator light can cycle through a dazzling 31 colors, adding an extra element of fun to concerts, clubs or any other gathering when the lights go down.
SNOWPLUS Pro feels truly premium and well-built. With a silky, high-strength zinc alloy body and dust - and watermoisture -resistant coating,  this solid pod system exceeds expectations and brings stunning quality at its price point.  
SNOWPLUS Lite Review
With SNOWPLUS Lite, Less is More. While the design sticks to a minimalist aesthetic, the device is more than capable of producing big vapor volume and has long battery life, giving users everything they need.
SNOWPLUS Lite is powered by a 400mAh lithium battery, capable of 300 draws on a single charge -- more than enough for a full day of enjoyment for the average user. It takes the same, high-quality SNOWPLUS pods with AeroFlow air intake technology that produces an ultra-smooth smoking sensation and well-above-average throat hit. Users shouldn't be fooled by the 8 cm body, because this discreet, little vape packs some serious power. 
You can slip the SNOWPLUS Lite into your pocket for just $14.99, less than half the price of the pod systems offered by many competitors. This lowers the threshold for smokers looking to switch to better alternatives, allowing virtually any adult user to transition to a pod system without breaking the bank.  Not to mention, a pack of cigarettes might last 1 or 2 days, while a single SNOWPLUS pod will last at least double that for the average user.
SNOWPLUS Pod Review
SNOWPLUS pods have also been upgraded with TrueFeel honeycomb ceramic atomization technology, developed by SNOWPLUS for exclusive use in their products. Users won't be getting any dry hits, with every draw, from the first to last, consistent, smooth and free of any burnt flavor.
Pods also come in a rich range of choices to suit any user, including classic flavors like Mint and Tobacco (5% nicotine content), fruit flavors like mango and watermelon (3% nicotine content), as well as other flavors like ice cola, golden energy, and lemon tea (3% nicotine content). 
Where to buy SNOWPLUS pod systems
SNOWPLUS  has resumed regular shipping after the Chinese New Year holiday. The SNOWPLUS Lite & SNOWPLUS Pro can be purchased directly on the official SNOWPLUS website and sent straight to vapers in the USA, UK, Italy, France, Germany, Spain, Canada, Malaysia, Thailand and many other countries. What are you waiting for? You're just a few clicks away from making the switch to SNOWPLUS.
Are you over 21?
Snowplus products are not for sale to minors. You must be at least 21 years old to purchase products.
I am 21 +
I am not 21 +
Ви досягли 18 років?
Продукція Snowplus не продається неповнолітнім. Переходячи на цей сайт Ви підтверджуєте що досягли 18 років.
ТАК
НІ