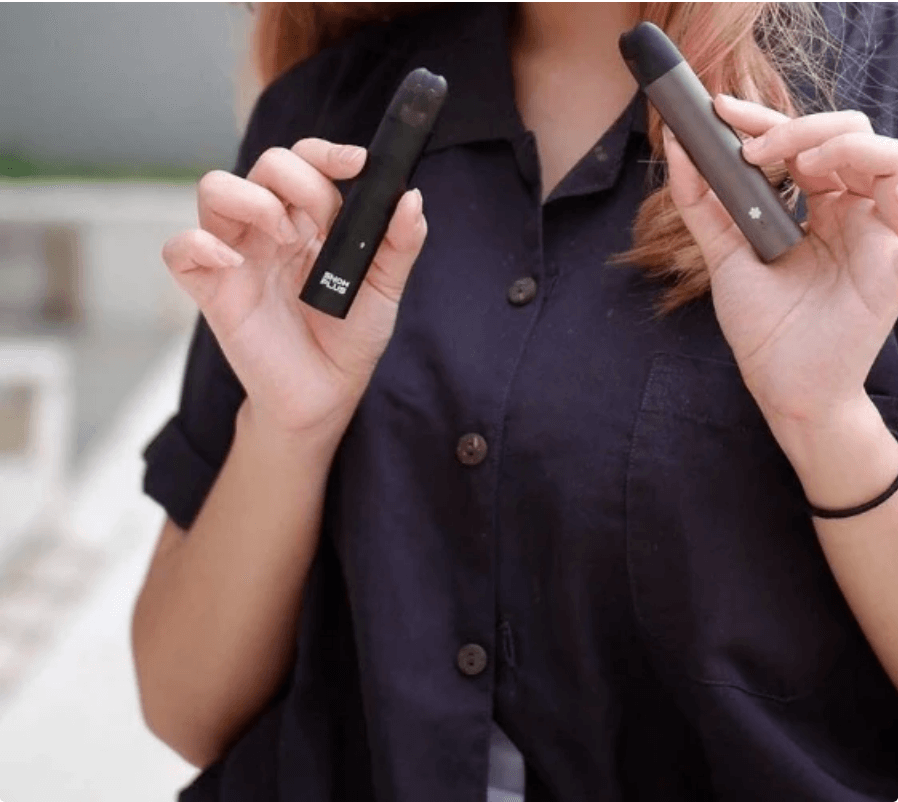 The pod systems professional vapers love
SNOWPLUS Pro & Lite were launched in January and have gained lots of positive feedback from influencers. Let's take a closer look at what they have to say.
Firstly, we'd like to give a shout out to @owlexandrea, a.k.a. mrs, downey. She is a pod vape lover, pioneering a new lifestyle that incorporates vaping into work, travel and fashion. This millennial influencer shared some seriously awesome pictures of herself with SNOWPLUS Pro & Lite. 
Cute and stylish, right?
Up next we have VanBanter, a popular street interviewer who was also impressed by SNOWPLUS PRO. Especially Party  Mode. "This is phenomenal, phenomenal, phenomenal!" he said. On SNOWPLUS Lite, VanBanter said "There's no harshness in the back of your throat. It's the next-level of vape pens."
SNOWPLUS  Lite and Pro definitely won over VanBanter with their impressive performance.
Jakarta-based Panda Vapestore has 336,000 subscribers on YouTube. He was super impressed with SNOWPLUS Pro and introduced the starter kit. "This is a vape pod starter kit that is really unique and sophisticated. It has a touch-responsive sensor and also a  water- and dust-resistant IPX5 finish. It makes the pod, which also has a really nice weight, feels really nice in your hand. "
In this video, he talked about the tech specs. "The battery capacity of the SNOWPLUS PRO is 450mAh, and it has a 1.5ml tank capacity with a resistance of 1.2 Ohms. It supports fast charging with a Type-C charging cable and comes in 8 color variants. There's also a ton of flavors." 
Panda Vapestore also showed off the smokeless edition, which is his favourite among so many pod vapes.
@mark_things (Marius) on instagram showed off the trendy and streamlined body of SNOWPLUS PRO. 
Marius is a huge fan of SNOWPLUS from the UK and has been a very big supporter from the beginning, he has been sharing SNOWPLUS product content on his Instagram page for a while, and notes that "this is definitely one of the best pod systems I've used!"
https://www.instagram.com/p/B7p9SCrhEIQ/
Next, Isa iSARB, gave very comprehensive reviews of both SNOWPLUS products and the company. They liked all 4 flavors they reviewed, including mixed berry, lemon tea, peach tea and mung bean sorbet, which are all popular in Malaysia!
Another Malaysian reviewer, Apy, told the story of a man whose girlfriend promises to marry him, but ends up marrying another man. 
Throughout the love story, the protagonist uses a SNOWPLUS pod system. He enjoys SNOWPLUS so much and introduces his friends to it. His friends then also fall in love with it.
Angga Candra with 5.1 million fans, from Indonesia, reviewed SNOWPLUS in his video.
The video is a hilarious prank video with a product review snippet at the beginning and has gained over 3 million views already. 
Mason from Malaysia also got a Chinese introduction to SNOWPLUS from his friend. They were both impressed by the innovative technologies of SNOWPLUS Pro and also the cost-performance of SNOWPLUS Lite. 
DJLsb Vapes - a professional vaper from the US - gave a very detailed review of the product specs of both SNOWPLUS products. 
He compared SNOWPLUS with Juul. "Juul is a little smaller but doesn't have the same battery capacity as these two (Lite & Pro), plus the mouthpiece on these two is also a lot more comfortable than Juul. Pro displays three different battery levels with color LEDs when you double tap it, making it far ahead of many other closed pod systems out there." 
He also loves the flavors he got, "The flavors from all these are among some of the best in my opinion. SNOWPLUS brings something different, and it is one of the best pod systems."
Last, but not least,  Minor Bro from the UK has been reviewing SNOWPLUS products since the SNOWPLUS classic edition becoming a big fan in the process. He claims that SNOWPLUS products are the best vaping products he has everreviewed, and Pro even takes it to a whole new level. "The best pod vapes!" is right in the video title showing his devotion to SNOWPLUS.
Hope you enjoy watching all the videos above and their opinions help you learn more about SNOWPLUS! And, if you have any thoughts of your own, feel free to share them in the review section of the site! 
Are you over 21?
Snowplus products are not for sale to minors. You must be at least 21 years old to purchase products.
I am 21 +
I am not 21 +
Ви досягли 18 років?
Продукція Snowplus не продається неповнолітнім. Переходячи на цей сайт Ви підтверджуєте що досягли 18 років.
ТАК
НІ