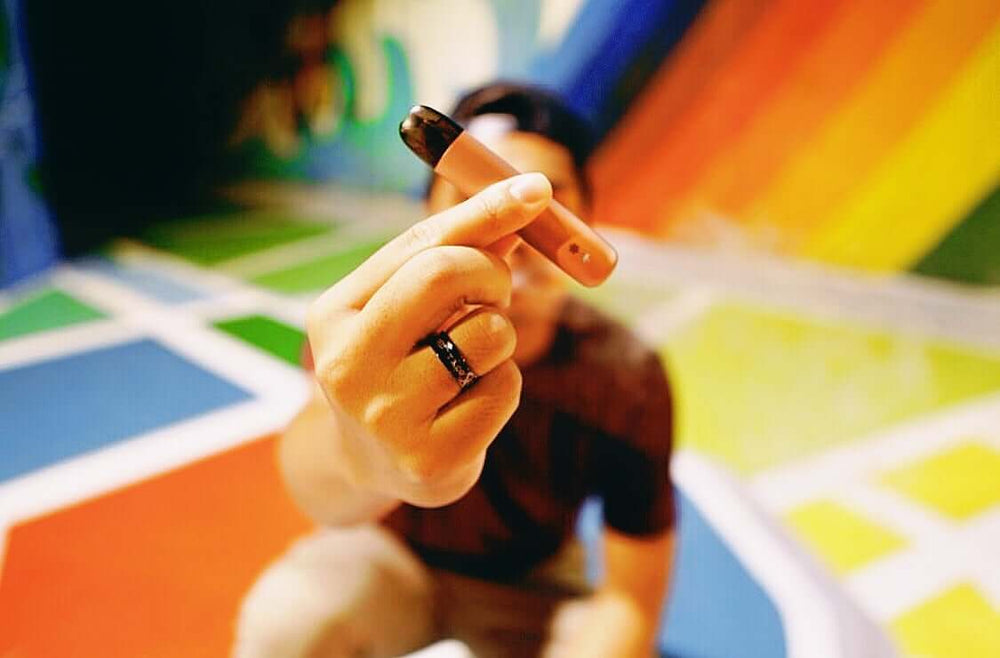 Real vapers are super into these 2 new starter kits 
We've heard what the celebrities said about how great Snowplus Pro & Lite are. Now, let's hear what the real users have to say. After Pro & Lite were launched last month, lots of consumers shared their feedback with us. Here's what they think.
Daniel Morris, USA - Snowplus Pro user
"As a global purchasing manager of a large vaping business, I'm extremely sensitive to new products and personally try every single one. Recently I heard this big brand in China, Snowplus has just launched 2 new systems so I ordered a few and some cartridges. You know, flavors and tastes are the heart of vape pens. And, being straight up, these flavors didn't let me down. They really stand out from the crowd. Mint is my favorite by the way."
Charlotte Johnson, UK - Snowplus Pro user
"I've been vaping for a long time and have a good understanding of ceramic heating coils and cotton coils. However, this is the first time I've seen TrueFeel. The unique TrueFeel atomizing technology is unbelievable. With typical nic salt juice, it wicks quickly, and the hits are very consistent. With 2 air intake holes, the relatively quiet draw has a tight MTL. There are really no dry hits until the very last drop, it's constant and steady. Every puff is refreshing, rich and smooth."
Melissa Young, Canada - Snowplus Pro user
"I love this modern, smooth and sleek design and I'm a big fan of the overall aesthetics. The silky finish, the rounded body, the elegant color and ergonomic mouthpiece, are definitely all really nice. This device is constructed of aluminum alloy and is relatively lightweight yet sturdy. Besides, the party mode with flashing and changing colors is a pretty cool touch. I'm sure anyone would love it."
Evelyn Garcia, USA - Snowplus Lite user
"I've been a smoker for 10 years and loved traditional cigarettes a lot – just light up and smoke. I knew cigarettes were harmful and was always looking for something to replace it. At first, I was scared away by how complicated box mod vapes were, I thought vapes are just for showing off. Snowplus LITE proved me wrong. It's a plug-and-play device that's operated by an automatic draw. This starter kit works flawlessly and caters to all types of vapers."
Olivia Rodriguez, USA - Snowplus Lite user
"I'm a professor in a USA college and love smoking. What bothers me is all the smoke it makes and the nasty smell that lingers after smoking. It annoys my students. A few days ago, one of my colleagues got me Snowplus Lite as a birthday present. With a smokeless edition pod, it produces almost no vapor at all! Moreover, the bad smell of cigarettes vanished with Lite, it's magic and subtle. What's more amazing, it's just 15 bucks, even cheaper than a pack of cigarettes! Its literally a game changer."
Verdict
Most customers of Snowplus Pro say Snowplus
 Pro is one of the best products they've used

and for Snowplus Lite they said they can't find a better pod vape at a better price with such great performance. These 2 pod systems represent the future of vapes and have won over of customers. Click here to level up your vaping experience now.

    
Are you over 21?
Snowplus products are not for sale to minors. You must be at least 21 years old to purchase products.
I am 21 +
I am not 21 +
Ви досягли 18 років?
Продукція Snowplus не продається неповнолітнім. Переходячи на цей сайт Ви підтверджуєте що досягли 18 років.
ТАК
НІ